Details

Category:

Written by

Giulia

Hits:

858
The Arabic library Baynatna is located in the Central Library of Berlin in an impressive late Renaissance building at Breite Str. 36. Today, I'm here to talk with one of the founding members of Baynatna, Ali Hasan. I will ask him about the purpose and story of the library as well as "integration" and arts. Ali had to leave his home country Syria four years ago and now lives in Berlin, where he is involved in many projects like Baynatna or We belong to music, an art collective to connect musicians.

Rawafed: What is Baynatna?
Ali: Baynatna was an idea my friends and I had after our arrival in Berlin, we wanted to have books in our language. The idea came to our minds in the beginning of 2016 and slowly we tried to make it become reality: We got the space, books and support from friends and volunteers. Then, for about a year, we had our first library with 600 books, which was in a different location. In 2017 we moved to the Central Library of Berlin in Breite Str. 36 and started to collect even more books and expanded our vision.
We became more than a library, we became a cultural salon where we host music events, jam sessions, concerts, movie screenings, events for kids, translation workshops and music workshops as today [Author's note: Before the interview a percussion workshop took place at Baynatna]. And we gathered a lot of books, by now we have around 2500 books, which are donations, as we don't have any financial support. Only the location we get for free by the Central Library of Berlin that allows us to open four days a week: From Friday to Monday.

What does the word Baynatna mean?
The name Baynatna was the recommendation of a friend, Kefah Deep, who is a Syrian artist. Baynatna means 'between us' and thus is a way of giving the impression of intimacy, making the people feel involved and connected. On the other hand, when you tell a friend 'keep this thing baynatna' it means to spread the word in a funny way, so that everybody will know of it. That's the story behind the name. We wanted the name to be an Arabic word because it's an Arabic library, although we also collect German books, or German books translated to Arabic, to connect to a wider array of people. This is not only a space for Arabic people in Berlin, it is a space for everyone.

Which difficulties did Baynatna face in the process of establishing itself as a libray?
We are currently working on getting the status of an e.V [Author's note: German abbreviation for registered association]. Everything we are currently doing is voluntary work, I work, the others work, everyone works without getting paid for three years now, which is fine, it's just a necessity of life. At least we would like to find someone, like an employer, who would fund us and offer employment for someone who would be responsible and work here on a regular basis, so we'd only give support in the background and don't have to come here every day. Other difficulties are that we need a lot of books, so we are always open for more donations. Other than that, everything is fine.

Who is part of the team?
The group started with me and another guy, Muhannad Qaiconie, later Dr. Ines Kappert, Dana Haddad and Maher Khwis joined as well, so the five of us form the core team. Now we have new volunteers, they're Arabs, three guys and one girl, and we're all kind of a family for the project. We're always thinking about it and working on new tasks, for example we recently hosted an art gallery for painters from Syria. One of the volunteers is responsible for this project. That's how it works here: We divide tasks, someone is responsible for music, someone else for art, someone for literature or politics and sociology or kids events or feminist topics.

Why do you work here?
Personally, it's a matter of passion for books and knowledge. I am a musician, therefore I am not so much into the world of literature but I was always inspired by it. When you read a book, you can just... fly. You go inside the book, you can learn things from books. I do believe that strongly.
Nowadays, with all these new sources and new input for the brain like internet or social media, those channels make me feel like they don't give you real knowledge. You start to know of more topics but in a shallow way, while books offer deeper insights into one subject. Also it's just the passion for paper. The material itself is more interesting to me than virtual formats like PDF files. Additionally, I think that, as I am already here, I should contribute something to this place, for example books or knowledge, to show that we didn't come with empty hands to a place where we have to start from zero.

Which activities happen here?
Lots of reading but also many other things: We have a music section, so we host concerts and jam sessions. Many kids events happen here too: We read, write or draw with them, sometimes there are even movie screenings, so far we featured two documentaries and one fictional movie. In addition to that we had some theater workshops, open rehearsals and a glove puppet show. Also we host Arabic choreography or translation workshops, political debates, workshops for poetry and launch parties for new books.

In which languages are these events held?
Some of the events are in Arabic but not all of them. We have international movie screenings with subtitles, either German movies with Arabic ones or the other way around. Some workshops don't require any linguistic exchange like the drawing workshops.

Which topics do you cover in the library?
We have kind of everything except for religion.

Is there a reason for skipping this topic?
There is no real reason for it but this topic doesn't resonate with the concept of the library. If somebody wants to learn more about religion - Islam, Christianity, Judaism or any other religion - related books can be found in mosques or churches or temples. But for us it was important to get out of this conflict.We have novels, we have theater plays, we have political books, children's books and artistic literature but, as it's all based on donations, it depends largely on the donor.

Who are your regular customers?
We have a membership system that charges 20€ per year and person to cover expenses. As a member, you are allowed to borrow a book for three weeks. We don't have a specific type of member, they're from all genders and generations, they are students, teachers or artists, employers or drivers, any kind, but mostly they are Arabs.

What's the impact of Baynatna on the integration process in Berlin?
It's a safe space. It's for anyone who is in an insecure position in the outside world, for any reason. These people can come here and slowly feel that they are home. We try very hard to have an open heart for everybody, to listen to everyone who is facing trouble, to connect people to each other. This is what we do. To me, it sometimes really feels like I am home being surrounded by all these Arabic books, hearing Arabic music and getting lost in a book for maybe one or two hours straight, then waking up and being like 'wow'. It doesn't matter anymore in which geographic area I am then, it matters that I am here.
Personally, I don't agree with everything in the German integration policy. To me, it is a matter of giving and taking, an equal communication on the same level and it's about getting closer, not getting further away from each other. Equal communication can't work, if one of the parties is strong and the other is weak, especially for people who experienced a revolution and lived in tough conditions for the past five years, which put them under much pressure. Out of a human perspective, integration can't possibly work under these conditions.
This is also why I make music and created a project called We belong to music. When playing with someone, it's exactly like you would speak the same language, that's why music is a way to communicate and that's why art feels to me like a very good way of integrating people, whatever 'art' means to a person. So this is why we have this space for everyone where they can express themselves without any limits to ideas or creativity.
How would you describe the relation of the Arabic community to its literature?
Very crazy, that relationship. There are people who are addicted to it and there are people who hate it. It's just a crazy relationship. There are some people who read 500 pages in three days and if you ask them about it, they can tell you about everything in the book. Here in Berlin, I think there is passion for literature. Maybe the same people who visit our events frequently wouldn't go to such events in Syria but here in Berlin, they join us.

Would you agree with the statement that literature provides a home for you, no matter where you are?
Sure. I would say it's more arts than literature for me but literature is a type of art, so of course.

Thank you for the interview. I don't have anymore questions but do you still have something to say?
Yes, please support us with more books! That's my only request, if anyone has Arabic books, preferably German books translated to Arabic or the other way around, but in the end we are happy about any book in German or Arabic.
---
About the author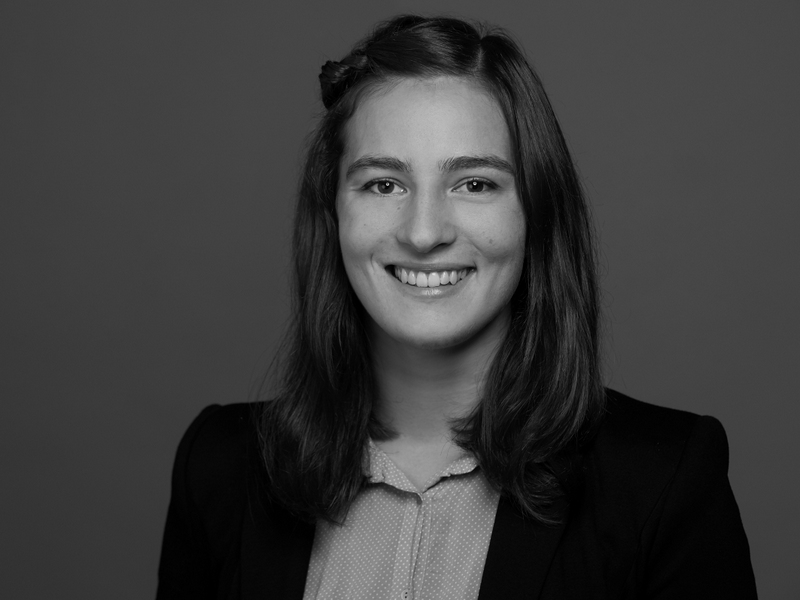 Giulia
Giulia Brabetz ist Autorin und Übersetzerin bei Rawafed. Außerdem studiert sie die Geschichte und Kultur des Vorderen Orients mit dem Schwerpunkt Semitistik an der Freien Universität Berlin.

Sie interessiert sich für (menschliche) Kommunikation in all ihren Erscheinungsformen, vor allem aber für Sprachen, Kulturen und Musik.


Giulia Brabetz is an author and translator at Rawafed. She studies the History and Culture of the Near and Middle East with focus on semitic languages at Freie Universität Berlin.

Apart from that, she is interested in (human) communication in all its forms, especially in languages, cultures and music.