Details

Category:

Written by

Tamerlan

Hits:

1427
So it all started when I wanted to study. I went to the "Litus Novum" on a friend's advice for help. Liane Adler , the head of this organization, helped me find a place to study and much more. So we found an advertisement for aviation mechanics training. Aviation has always been my dream and remains my dream, and I was happy to make an appointment. On the day of the reception we were explained in detail how everything would go. At the end we passed a written test for technical knowledge and knowledge of English. I got high scores and Mr. Schmitt took a little tour of the workshop. Later, I received an invitation and was told that I would need a voucher to study.
He advised me to register for the voucher early. I then went to the LAF where I was advised to go to the Migration Services. The Migration Services told me that you do not need a permit as you have it. They advised me to contact Jobzentr. The next day I went to Jobzentr and was told that I had to go to a job agency on the other street. The next day I went to the employment agency and was told that I had a different index and that I had to go to a different address. At a different address, it turned out that I had to go to another branch of the employment agency by the date of my birth. So I finally got to the right employment agency. As a result, my consultant and I made an online registration. Later, at home, I uploaded my documents to the website and applied for an appointment. I didn't get a reply and went to the agency again and I was assigned an appointment a week later. Early in the morning, when I was on my way, I got a call and my appointment was cancelled and I was told that my new appointment would be there soon. Everything happened again and the appointment was canceled after a week and was scheduled for October 18th even though the retraining begins on October 1st. Well, I wasn't discouraged.
Ms. Adler asked me to call the support team, and to be even more productive, she said, "Let me make the call myself". Just an hour after she called me back from the employment agency and asked me to come back on Friday. I went to the agency early on Friday morning, but alas, from a one-hour conversation, I realized that my status in Germany was questionable and my dream profession was not in demand at the moment. I was asked to choose from a list of professions I was given and told that if I found a retraining before next Friday, I could call and I would be immediately accepted again. Thank God I liked the profession in the list. A few days later I found an interesting offer and made an appointment. On the spot, I passed some tests and was accepted after running for a couple of days with the contract and other documents, I received a voucher for retraining. And now, after all the difficulties and surprises I retrain in mechatronics. It was worth it.
Photo bySharon McCutcheon on Unsplash
---
About the author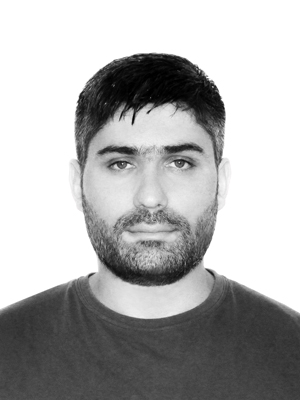 Tamerlan
Tamerlan ist verheiratet, hat zwei Kinder und ist viel unterwegs - sei es kletternd, im Kino, lesend im Café oder mit Freund*innen spazierend. Eigentlich hat er mal Pädagogik studiert. Hier wird er oft zu IT-Fragen herangezogen. Tamerlan spricht Englisch, Russisch, und natürlich Tschetschenisch, das ist seine Muttersprache. Jetzt lernt er fünfmal die Woche Deutsch in einem Kurs.

Tamerlan is married, has two children and travels a lot. He likes to explore his surroundings, be it climbing, going to the cinema, reading in a café or going for a walk with friends. Actually, he once studied education but here he is often consulted on IT issues. Tamerlan speaks English, Russian, and of course Chechen, which is his mother tongue. Now he learns German five times a week in a course.