Details

Category:

Written by

Rumeysa

Hits:

206
The month of Ramadan, which has a high spiritual value, is welcomed with great excitement every year by Muslims all over the world. Ramadan is known as the month when the Holy Qur'an, the book of Islam, began to be revealed in history. Muslims fast every year in this month. People who spend the time from sunrise to sunset without eating and drinking water wait for the evening iftar with patience. Families and friends visit each other in the evening, eat together and pray.

This year, there is a big pandemic that affected the plans about Ramadan; the COVID-19 crisis. The social distance people have to keep to protect themselves against the spread of this pandemic has affected not only the social life but also the activities in Ramadan.
The tradition of meeting around crowded tables, which you can see in many commercials about Ramadan, could only be seen on television this year. People used to meet around these tables, from othe oldest generation to children, and break their fasts together. But, as in many countries, Turkey had to force people to stay isolated in their houses. People who could not gather around the tables came together in video calls and even shared their dinner digitally.

In the past years, many women would come together to read the Qur'an and try to understand it. This was another activity that we could not do during Ramadan this year. Women also found a solution to this. We held live meetings on the internet. In this era, mosques were closed along with places such as cinemas and theatres where crowds would gather. People who could not come together in the mosques said amen to the same prayer in their houses. Everyone prayed for the pandemic to pass and kept their social distance as far as they could.

The Ramadan Eid, which comes after the month of fasting lasts for three days, family elders visit and young children knock on your door to get candy. This year was different. We celebrated eid by calling and talking.
What I learned in Ramadan this year is: People get used to everything and find a way to improve the situation they have to face because our beautiful people also got used to isolation during the pandemic but still tried to keep their traditional rituals as normal as possible, and everyone's prayer was one, "to meet around the same table next Ramadan..."
Photo by Lina Castaneda on Unsplash
---
About the author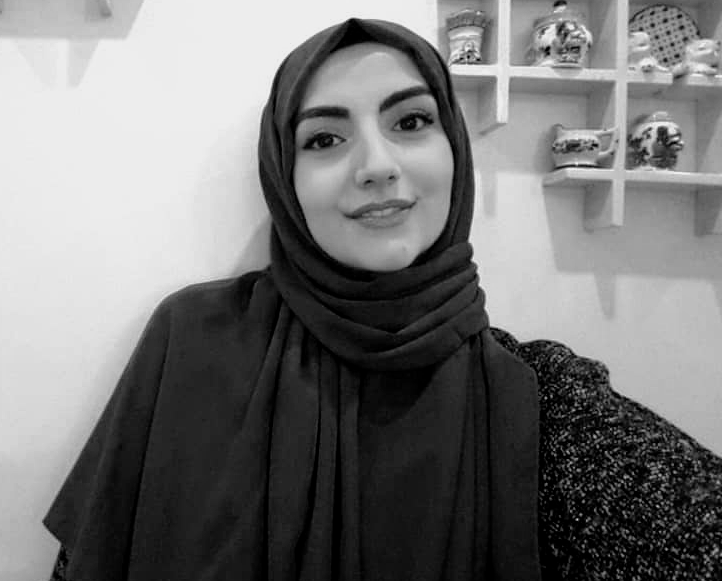 Rumeysa
Rumeysa macht derzeit ihren BA in Soziologie an der Abant Izzet Baysal University. Für ihr Studium kam sie nach Berlin, um für RawafedZusammenfluss Geschichten über starke Frauen zu sammeln. Du bist oder kennst eine Frau, die sie portraitieren sollte? Erzähl ihr davon: r.yalazan@offensiv91.de

Rumeysa is currently doing her BA in Sociology at Abant Izzet Baysal University. For her studies she came to Berlin to support RawafedZusammenfluss by collecting stories of powerful women. You are or know a powerful woman that should be portrayed? Tell her via r.yalazan@offensiv91.de