Details

Category:

Written by

Rumeysa

Hits:

2749
This month we had an interview with Arzu for our series ''Talking to Powerful Women''. She came to Germany from Turkey almost one year ago. She is a 55-year-old woman who still loves to keep learning. Even if she had rough experiences through her education in her childhood, it couldn't keep her away from her learning. Arzu's family, who had financial difficulties, could not buy her books, did not want her to keep going to school after she finished primary school, but she secretly registered herself to school. She also completed her master's degree after the age of forty-six. Her willingness to read and discover has accelerated the process of becoming integrated after her arrival in Germany.

RawafedZusammenfluss: We are performing our interview alongside a free language course that aims supporting foreigners and refugees' language learning. You came to Germany from Turkey eleven months ago and you are trying to learn German. How was it like when you could not speak German?

Arzu: There are so many Turks in Berlin, so I did not have a hard time. I knew a little English, I was able to work with it, and then I started learning German. Knowing the official language of the country makes your life easier for sure! But people here are generally congenial, they are trying to help you even if you don't speak their language.

RZ: What is your language level now?

A: I'm at level B1. I am planning to take the language exam again after some time.

RZ: Are there any other activities you can join to learn languages?

A: We're going to Sprache Cafes. Sometimes, they prepare little appetizers, they make tea and coffee. They feed you both spiritually and physically. It is spiritually because they give you the possibility to make friends, they make you feel that you are not alone. They hang out with you after they make acquaintance with you. They are very supportive because you are a refugee, they are also interested in you and your stories if you tell them.


RZ: Did you have a profession in Turkey?

A: Yes, I was working in the healthcare industry.


RZ: Are you going to work after reaching a certain language level here?

A: Of course, I may able to work after reaching the B2 proficiency level. You also need to start working here after a session, you can not remain your life with constant help. If you have a profession, working is the best option.


RZ: How do you feel about living in Germany as an unemployed person after quitting your job in Turkey?

A: Since I have been working for many years, it seemed like a break to me. I am very happy to have social activities where I can use my time. I participate in a different type of project I can voluntarily participate in the associations. There are projects to help the homeless and the elderly. In this way, I feel integrated and became a part of the society, I know German people and I feel good by helping in needs.


RZ: How does it feel to take participate in the associations?

A: We mostly help the elderly and put ourselves in their shoes while helping. We build empathy. For example, some people do not remember that they had dementia / Alzheimer's disease. You unconsciously empathize with them. Also, it comes to your mind that you will also age.


RZ: If you evaluate your integration process, what differences do you see in yourself?

A: I was more hesitant before, I'm more comfortable now as I constantly meet with new people. Most importantly, I got familiar with the culture they have. For example, following the rules is very important here. At first, you think it is boring but these boring rules seem to work with you as time goes by. You learn to be patient.


RZ: You are observing Germany as a refugee... What are the differences you see between Turkey and German in terms of culture and the way of living?

A: The Germans are very strict and clear-minded. They clearly state what they don't want. They are either negatives or positives. In my country, you make a lot of sacrifices to not break someone's heart. Here, when people express their feelings very clearly, you are learning to do the same. I also noticed that even a day with the sun makes them so happy. They like to rest, they take good care of themselves. And if you are spending time with them, you are getting familiar with how to live with less stress. I should thank my German friends!

RZ: It seems like you have friends which influence your daily life!

A: I am someone who likes to be active, participating in social activities makes me happy. Of course, this happens with the help of the German government because they devote a budget to it. The integration of immigrants is very important to both the government and the community. For example, I have a partner here. I learn German from her, she learns Turkish from me. We prepare simple things, some bread, some hummus, tomatoes and meet in the park and have such a nice day. We are talking about our cultures, our lives.


RZ: At the end of our interview, I can say that you have positive thoughts about your integration in Germany. Were you worried about coming here?

A: I was afraid that racism would reappear due to the past of the country, I am wearing a hijab, and when someone sees me it can easily be biased. If you try something like this, the government will not leave you unpunished. But I think the situation I see here is very positive. A black person and a German person can marry, and Jews and Muslims can hug each other and spend time in an event. After all, I think we can all live together, we are all like different colors.
Photo by Nicola Fioravanti on Unsplash




This interview is part of the series "Talking to Powerful Women", initiated by Rumeysa Yalazan.

---
About the author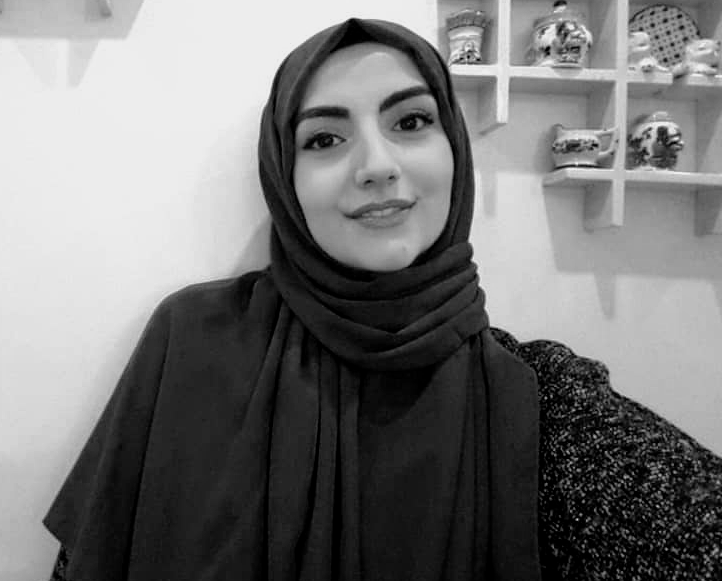 Rumeysa
Rumeysa macht derzeit ihren BA in Soziologie an der Abant Izzet Baysal University. Für ihr Studium kam sie nach Berlin, um für RawafedZusammenfluss Geschichten über starke Frauen zu sammeln. Du bist oder kennst eine Frau, die sie portraitieren sollte? Erzähl ihr davon: r.yalazan@offensiv91.de

Rumeysa is currently doing her BA in Sociology at Abant Izzet Baysal University. For her studies she came to Berlin to support RawafedZusammenfluss by collecting stories of powerful women. You are or know a powerful woman that should be portrayed? Tell her via r.yalazan@offensiv91.de