Details

Category:

Written by

Rumeysa

Hits:

2196
Our life today is incomplete without having heard about something related to COVID-19 and, it's understandable that after a point, people become tired of hearing about monotonous negative newsfeeds. But, the point of this article is not just to give another news about the virus. It aims to give information about violence against women and children during the pandemic. It has been a year since we started to change the way we live according to the virus which has taken over the world. The lives of people have undergone a drastic change and some of us have had to face worse living conditions than before.
According to Evans, Lindauer, and Maureen's article, the stay-at-home orders that were intended to prevent widespread infection, left many intimate partner violence (IPV) victims trapped with their abusers. People from different races, genders, cultures, sexual orientations, socioeconomic classes, and religions experience IPV.
UN Women stated even before the COVID-19 pandemic began, one in three women worldwide experience physical or sexual violence by an intimate partner. Before the pandemic, 243 million women and girls aged between 15-49 faced some form of sexual and/or physical violence by an intimate partner in the past year. Since the pandemic, the violence against women especially domestic violence has intensified. After the pandemic, family members spent more time together, household stress intensified, the family had to cope with potential economic or job losses. Some factors like security, health, and monetary problems, cramped living conditions, isolation with abusers, movement restriction, isolated public places had effects on violence against women and children. Indeed, these reasons shouldn't let us think people have the right to abuse women and children because they are going through stressful moments.
Emerging data and reports during COVID-19 have shown that all types of violence against women have intensified. The violence shelters and helplines have reached capacity. Also, the data of survivors showed that they have limited information about the available services and their access to these services is limited. Offices got closed, the meetings moved to teleconference platforms, and safely screening patients for IPV became more difficult. The patients may be living in areas with unreliable internet or cellular service, and the abusers might be listening to their conversations, leaving patients unable to disclose escalating abuse at home.
Bourgault, Peterman, and O'Donnell analyzed 26 studies about violence against children and women during the pandemic. They affirmed the lost income and employment are some of the factors to increased violence. The pandemic has exacerbated financial entanglement by causing increased job loss and unemployment, particularly among women of color, immigrants, and workers without a college education. As Bourgault, Peterman, and O'Donnell mentioned, few studies from India and Ethiopia suggest that higher education decreases the risk of violence against women. Also, a study from Ethiopia shows 22% of respondents experienced at least one form of IPV (physical, psychological, and sexual) during the lockdown.
The study of Hu, Xue, Chen, Zhu, and Chen stated that in the United Kingdom, calls to the Domestic Violence Helpline increase by 25% in the first week after the lockdown. In China, domestic violence increased three times in Hubei Province during the lockdown. Also, there was a 10.2% increase in domestic violence calls in the United States during the COVID-19 pandemic.
Another study from Kenya showed children were more likely to be attacked during the day, in private, by a single perpetrator who was most often a family member or neighbor. Closures of schools and child care facilities have added to the stress at home. Virtual learning requires the involvement and supervision of parents and guardians. Not every family has access to the internet connection for their kids' education or work of family members. Because of this, the child care obligations may fall to friends, neighbors, or family members while parents work or attempt to find a job. The added stress of balancing work, child care, and kids' education has led to a rise in child abuse.
According to the study of Humphreys, Myint, and, Zeenah, school closures mean that the largest source of reports to Child Protective Services (CPS) will disappear, resulting in reduced detection of maltreatment. Because teachers, child care providers, or clinicians, also have fewer interactions with children and families and fewer opportunities to assess, recognize, and report signs of abuse than they did before the pandemic.
All the things we mentioned in this article are not new, because history repeats and, whenever there an epidemic or war, the violence against women and children increases. The UN Women has termed this as "The Shadow Pandemic or Pandemic within a Pandemic".
Ebola, Covid-19 shows us we have to do something about the system we have against violence. Otherwise, things take dangerous turns during emergencies. We should not wait for numbers to prove if there is an underlying problem, just the reports of violence are sufficient to demand action. These are not mere numbers or cases we are talking about, these are human lives that are at stake. The systems should be designed such that the actions are not reactive, rather they must be proactive.
Photo by Jason Leung on Unsplash
REFERENCES
Bourgault, Peterman & O'Donnell. (2021). Violence Against Women and Children During COVID-19— One Year On and 100 Papers In. Center For Global Development.
(https://www.cgdev.org/sites/default/files/vawc-fourth-roundup.pdf).
Evans, M. L., Lindauer, M. & Farrell, E. M. (2020). A Pandemic within a Pandemic — Intimate Partner Violence during Covid-19. The New England Journal of Medicine 383: 2302-2304.
(https://www.nejm.org/doi/full/10.1056/NEJMp2024046#article_citing_articles).
Humphreys, K. L., Myint, M. T., & Zeanah, C. H. (2020). Increased Risk for Family Violence During the COVID-19 Pandemic. Pediatrics, 146(1).
(https://pediatrics.aappublications.org/content/pediatrics/146/1/e20200982.full.pdf).
Stark, L. & Vahedi, L. (2021). Lessons from the past: Protecting women and girls from violence during COVID-19. Down To Earth.
(https://www.downtoearth.org.in/blog/africa/lessons-from-the-past-protecting-women-and-girls-from-violence-during-covid-19-76313)
UN Women. (2021). The Shadow Pandemic: Violence against women during COVID-19.
(https://www.unwomen.org/en/news/in-focus/in-focus-gender-equality-in-covid-19-response/violence-against-women-during-covid-19)
Xue, J., Chen, J., Chen, C., Hu, R., & Zhu, T. (2020). The hidden pandemic of family violence during COVID-19: unsupervised learning of tweets. Journal of medical Internet research, 22(11), e24361.
(https://www.jmir.org/2020/11/e24361/PDF).
---
About the author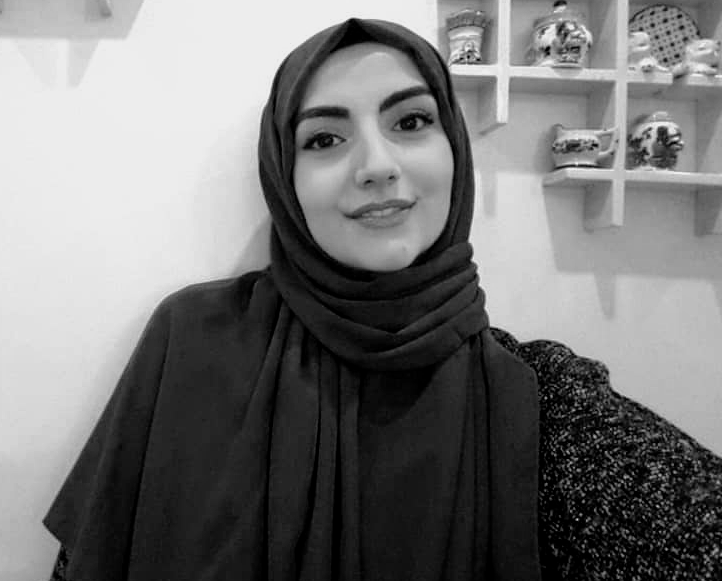 Rumeysa
Rumeysa macht derzeit ihren BA in Soziologie an der Abant Izzet Baysal University. Für ihr Studium kam sie nach Berlin, um für RawafedZusammenfluss Geschichten über starke Frauen zu sammeln. Du bist oder kennst eine Frau, die sie portraitieren sollte? Erzähl ihr davon: r.yalazan@offensiv91.de

Rumeysa is currently doing her BA in Sociology at Abant Izzet Baysal University. For her studies she came to Berlin to support RawafedZusammenfluss by collecting stories of powerful women. You are or know a powerful woman that should be portrayed? Tell her via r.yalazan@offensiv91.de