Details

Category:

Written by

Katha

Hits:

1531
It was about four years ago. Coming back from a walk, my husband and I were strolling down Salvador Allende Street, past Lidl. Lost in thought, I noticed, more unconsciously, a little boy, maybe seven or eight years old, strolling like us, coming towards us. Obviously he wanted to go back to the "Allendeheim", the shelter for refugees right behind Lidl. When he came closer, I looked at him with interest. "Am I a cinema or what?" the little guy suddenly asked when we were at the same height. We had to laugh and were pleased about the boy's self-confidence and quick-wittedness. To this day we have to smile when we think about it, but we also asked ourselves why the boy was bothered by our appearance. Human beings begin their communication with the world around them by looking around. It is nothing other than attention, interest, curiosity, admiration under certain circumstances. He obviously did not want any of this. He did not want to be noticed in particular. He wanted to be treated like everyone, someone who belongs. What personal experience, what experience of his family, of his compatriots, perhaps, we asked ourselves, might be hidden behind this reaction of the seven-year-old boy?
This text was written as part of the exhibition "sprach-fähig" by BENN (Berlin Develops New Neighbourhoods) in the Allende-Viertel as part of the International Weeks against Racism. Many neighbours from the neighbourhood took part and shared their stories.
Photo: (Copyright) Leona Fritsche
---
About the author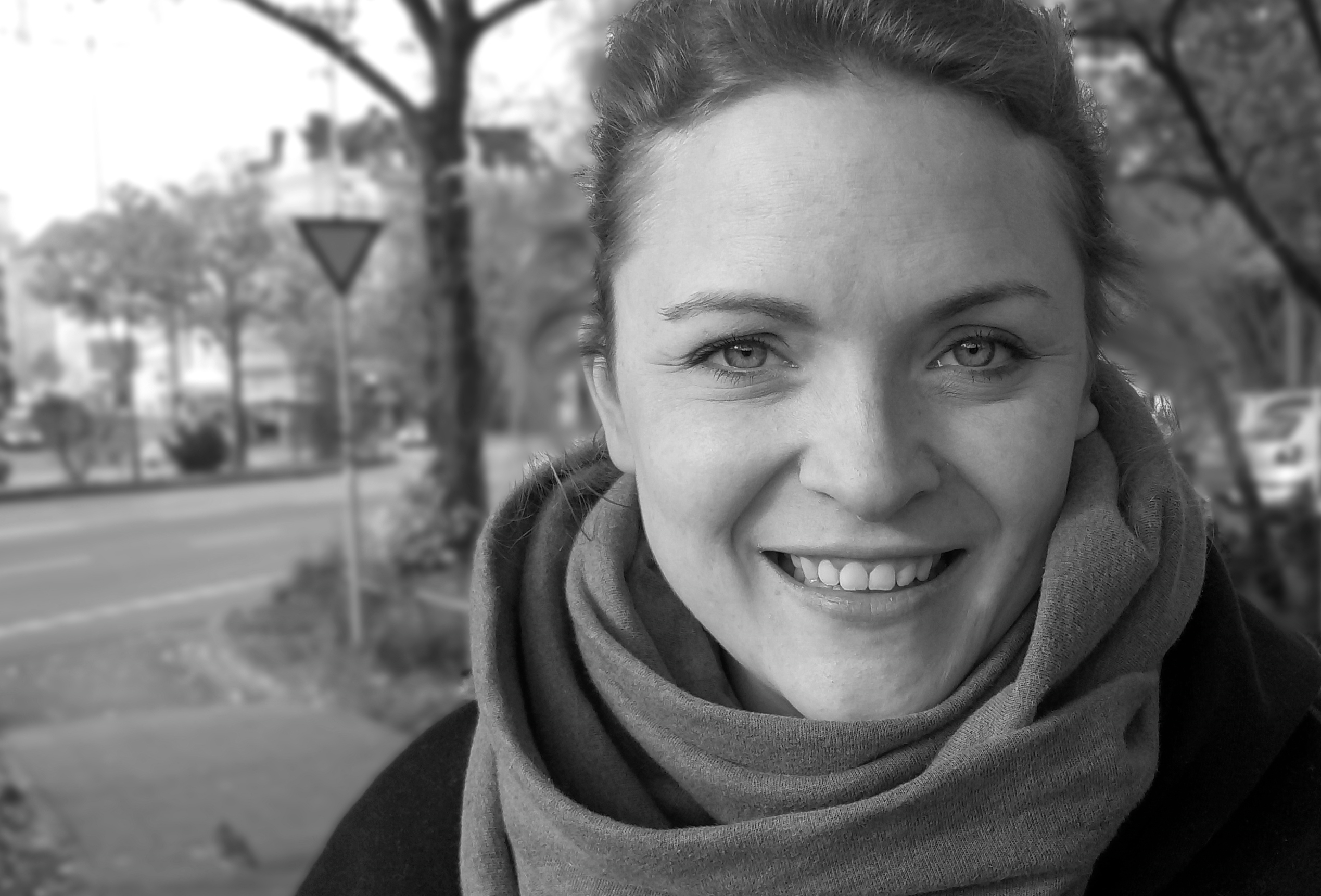 Katha
Katha koordiniert InteraXion, Willkommensbüro und Wohnraumberatung für Menschen mit Migrations- und Fluchterfahrung in Treptow-Köpenick. Sie begleitet RawafedZusammenfluss von hauptamtlicher Seite. Journalistische Erfahrung konnte sie durch verschiedene Projekte der Jugendpresse und dem Studierendenmagazin UnAufgefordert sammeln. Wenn sie nicht nach neuen Geschichten sucht, tummelt sie sich in Boulderhallen.

Katha coordinates InteraXion, the welcome office for migrants* and refugees in Treptow-Köpenick and accompanies RawafedZusammenfluss through her work. She gained journalistic experience through various youth press projects and the student magazine UnAufgefordert. When she is not looking for new stories, she spends her time in bouldering halls.