Details

Category:

Written by

Rumeysa

Hits:

2095
When she found out her husband is cheating on her, her husband's family said, "It happens in every marriage, be patient.". Ayfer didn't want to listen to the advice people gave, she got divorced and came an independent woman after her 20 years of marriage. Today she is going to tell us what she went through before and after the divorce.
RZ: How was your life before you got married?
A: I had just finished high school and received a ten-finger typewriter certificate. After three months, I learned that I could go to university. I was supposed to work in the morning and then attend lectures. It was the time when my life was slowly taking shape.
RZ: How did you meet your husband?
A: It was an arranged marriage. I wasn't in love with him before I got married.
I fell in love with him during our marriage because I had my firsts with him. I've never had a relationship before, and my husband was charming to me.
Our personalities were completely opposite to each other which made me see him as different.
RZ: Did his personality affect your life?
A: The day I got engaged was the day I realized that my life is going to change. I had never seen my husband's family before and at the end of the day, I noticed how different our families were.
RZ: Did you continue to go to college after meeting your husband?
A: Yes, I even went to the exams the next day after I met him. He said to me, "Even if you finish this school, I will never let you work, it doesn't matter to get a diploma.". But I finished my first year. Then, when our marriage happened, I left college.
RZ: Did you leave college just because you were getting married?
A: Since it was my first year at university, it made more sense to leave it then. Also, women in my husband's family were wearing hijabs and you had to go to college in those years without hijab in Turkey. I wanted to wear a hijab after getting married. On the one hand, when I got married I was going to move to another city and I didn't know if I could attend another university.
These reasons forced me to make the choice of dropping out.
RZ: You left college, got married and moved to another city. How did these events affect you emotionally?
A: You are a foreigner and you have no one but your husband.
That caused me to get attached to him, to love him more and to make him the center of my life.
RZ: Was your husband attached to you as much as you are?
A: It seemed like that at the beginning, but later I learned that he was cheating on me even in the first month of our marriage.
RZ: Were there any moments you felt the cheat?
A: I couldn't think he could do that to me, I thought he was like me. He was working hard and talking about his work all day and night. He said he had no time. So, I thought if someone is busy he wouldn't spend his time with another woman.
RZ: How did you find out that your husband was cheating on you?
A: Someone called us at home and said my husband was not coming home and told me that the phrase 'I'm going to work tonight` there was another woman in his life. I didn't know who the caller was, she said a few more sentences, and hung up.
When I told my husband what happened, he said that he had many enemies and that they could do such things to spoil our marriage.
Then, I learned that what was told me was true. And after all, he was the one to tell me. That evening, I prepared a dessert for him after an evening meal. He told me he was unhappy at that time, and I remember I was stroking his cheek when he said, "Ayfer, let me go, someone's happiness shouldn't depend on someone else's death.
I'm in love with someone else. And I don't want to wait for your death to be together with the someone I love.".
This is how I learned that there was another woman in his life. He introduced her to his family, his friends knew he was cheating on me. They hid everything from me and my children.
RZ: What was your kids' reaction?
A: We had been married for 20 years, and my children had grown up. They were aware that their father was not treating me well. When it turned out that he was cheating, they supported me to divorce him.
RZ: How did your family and friends react to your divorce?

A: At first, I had to hide it from my own family because when I said I was thinking of leaving my husband years ago,
they told me to leave my kids and go back to their place. I was afraid they would behave the same way again. After my family learned about the plan, I expected them to call my husband and show him that I was not alone but they did not dare. When we entered the divorce stage, people kept talking about the bad financial situation they are in while chatting, maybe because they were thinking that I might need help.
Some of them ended their friendships with me. Some accused me of being the reason the marriage failed. Especially my husband's family told me to wait for my husband to return. I got reactions like"Why didn't you be patient?" or "It happens in every marriage."
RZ: What did they portray as a reason when accusing you?
A: My husband told people that I was not enough for him, I didn't have an idea about it before people told me. In a way, I think he accused me to relieve his conscience. On the other hand, it is not unusual for women to be accused of not being able to satisfy their husbands when it comes to cheating. I'm not surprised. Some people think if you are a woman, you have to continue the marriage even if he is hurting you emotionally.
RZ: Is it a woman's task to lead the marriage?
A: Yes, I said at the beginning of the interview that my husband would not let me work even if I graduated.
Nowadays, this situation is slightly different, but women are still partners who stay at home, take care of their children and keep order. If anything goes wrong in a marriage, it is considered the woman's fault. For this reason, many women continue their marriage even when they are unhappy.
RZ: How did you make a living as a woman who has never worked and has no profession?
A: I am someone who likes to have hobbies and doing handicrafts at home. I turned this into a small business and started selling what I did. My children also live with me, and they work, so we provide our financial livelihood. I wish I hadn't left college. I always give the same advice to the young women I see "Have a profession and be independent.".
RZ: And now you are independent, too. Thank you very much for sharing your time and experience with us, Ayfer.
A: You're welcome, thank you for including me in a series that talks about strong women.


Photo by Jacob Townsend on Unsplash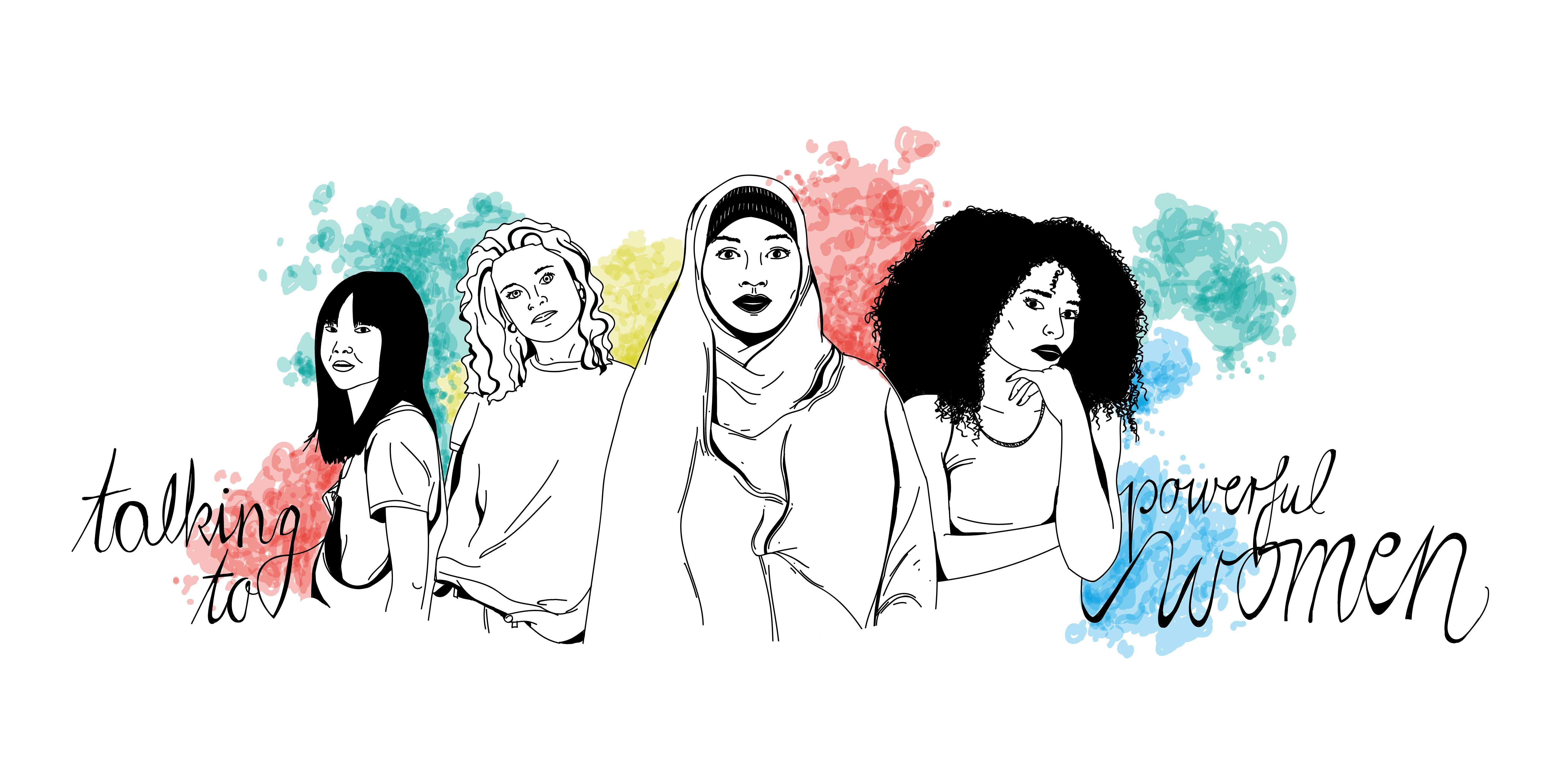 This interview is part of the series "Talking to Powerful Women", initiated by Rumeysa Yalazan.
---
About the author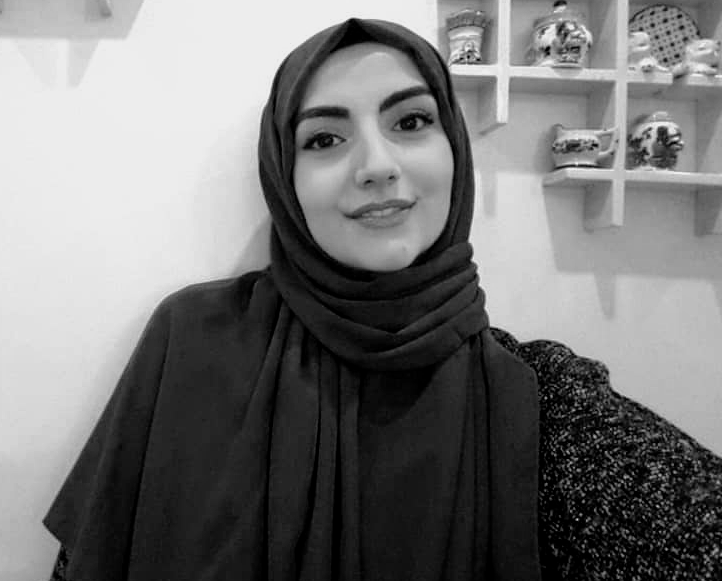 Rumeysa
Rumeysa macht derzeit ihren BA in Soziologie an der Abant Izzet Baysal University. Für ihr Studium kam sie nach Berlin, um für RawafedZusammenfluss Geschichten über starke Frauen zu sammeln. Du bist oder kennst eine Frau, die sie portraitieren sollte? Erzähl ihr davon: r.yalazan@offensiv91.de

Rumeysa is currently doing her BA in Sociology at Abant Izzet Baysal University. For her studies she came to Berlin to support RawafedZusammenfluss by collecting stories of powerful women. You are or know a powerful woman that should be portrayed? Tell her via r.yalazan@offensiv91.de