Details

Category:

Written by

Rumeysa

Hits:

1862
If you have a free day without a plan, the first thing you should do is checking what's going on around you. Because Berlin is full of events! Parties, picnics, speech cafes... In this article, I wanted to share one of these party experiences I had the last summer.
Giovanna from Interkular asked me to join the little party they are going to hold on August 30 at Warthaplatz and I responded excitedly. I've saved the date on my calendar for this event but at the same time, I was feeling concerned because I can't speak German.
When I attended the kiezfest, I spent my first minutes looking around the park. There were people more than 50. Most of them were women.The weather was sunny, which affected my mood in a good way.
When I saw Giovanna, we had a little conversation. Then she showed me the stands for each organization which is present to introduce and give pieces of information about their aims. Most of them were about helping immigrants for integrating into society. For example, Interkular has the vision to discover the existing abilities of people and support them to use it. Keeping social connectivity was another matter they consider as their purpose.
I've met a Turkish lady who works for one of these organizations. It was unexpected for me to see someone from Turkey. I've noticed that the language barrier wasn't there for me anymore because various people were speaking Turkish and English at the party.
While we were talking I heard an old woman singing a song on the stage. Her daughter was holding her hand to help her to dance. Little kids were running around the park with balloons in their hands, they were playing games together. Their faces were painted by a man sitting in the corner, and the other kids were waiting in the line for him to paint their faces. If you want me to be honest, it made me wish I was a kid.
The delicious smell got me at that moment and it didn't take me too long to find out. There was a woman who was cooking for this event. I head to her table to talk to her. She welcomed me with a warm smile on her face. Her name was Aalaa and she was from Syria. Aala told me that she was making money at parties by cooking and selling food. For this party, she had cooked rice and okra. She was speaking English fluently, she shared her observations with me, said how curious people were about cultural tastes. Despite it was her third year here in Germany, she was speaking German perfectly with people asking to buy her food. I was not that hungry but I couldn't deny how delightful the okra was looking, so, I decided to get a plate! After I got my plate I found a seat to enjoy the atmosphere.
There was another woman who was selling second-hand clothes and nice jewelry. Next to this table, I saw a stand that had colorful puppets for the kids.
Minutes later I heard a song that I wasn't familiar with. I turned over there and saw women dancing to their traditional music. One of them had a flag of Syria around her shoulders. The surrounding people were clapping while watching them with a smile.
At the end of the party, I shared conversations with some people from Syria, Turkey and more. I think we all need those little parties to feel connected to each other. We are lucky to have those organizations in Berlin which are giving chances to get social.
---
About the author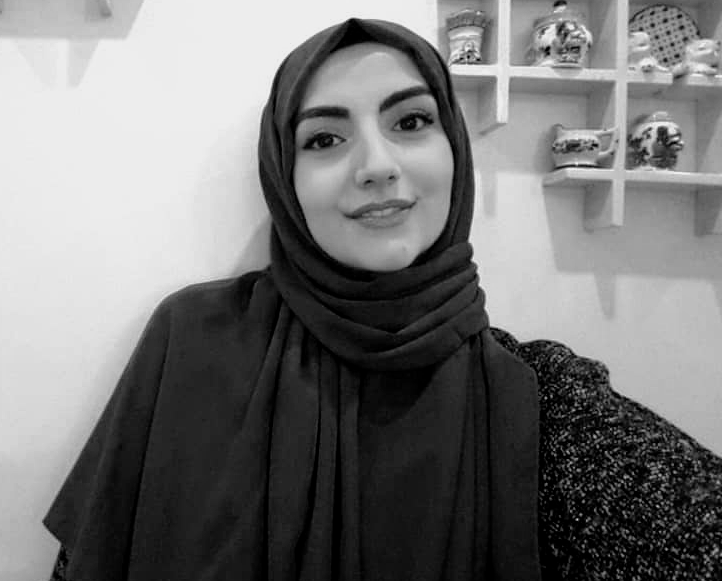 Rumeysa
Rumeysa macht derzeit ihren BA in Soziologie an der Abant Izzet Baysal University. Für ihr Studium kam sie nach Berlin, um für RawafedZusammenfluss Geschichten über starke Frauen zu sammeln. Du bist oder kennst eine Frau, die sie portraitieren sollte? Erzähl ihr davon: r.yalazan@offensiv91.de

Rumeysa is currently doing her BA in Sociology at Abant Izzet Baysal University. For her studies she came to Berlin to support RawafedZusammenfluss by collecting stories of powerful women. You are or know a powerful woman that should be portrayed? Tell her via r.yalazan@offensiv91.de