Details

Category:

Written by

Katha

Hits:

1159
My favourite place is the "Niederschöneweider Promenade" with the 'Novilla' and the youth ship 'ReMiLi', the benches overlooking the river and the little harbours where small boats are moored, always makes me feel like I'm on holiday. I can see beautiful sunsets from there, especially from the Kaisersteg. I continue my walk over this bridge to the other side and discover the "Industriesalon" and the numerous artists' studios where AEG and KWO used to be.
Ivana from Schöneweide. Among other things, she is involved with Die lebendige Kiezbibliothek: https://lebendige-kiezbibliothek.de/
Foto: Tamerlan Bibulatov
_____________
Nell'agosto 2012, sono stata per la prima volta a Schöneweide per visitare proprio l'appartamento dove vivo dal 2017. Ciò che mi affascinava allora e mi affascina ancora oggi è un sentiero lungo la Sprea vicino al mio appartamento chiamato 'Niederschöneweide-Promenade'. Questa passeggiata con i suoi alberi, la "Movilla", la nave della gioventù "ReMiLi", le panchine che si affacciano sul fiume e i porticcioli dove sono ormeggiate piccole barche, mi fa sempre sentire come se fossi in vacanza. Da lì si possono sempre vedere bellissimi tramonti, specialmente dal Kaisersteg. Attraverso questo ponte si può anche continuare la passeggiata sull'altro lato del fiume e scoprire "Industriesalon". Si tratta di un'area di archeologia industriale, che apparteneva a AEG e KWO e che oggi ospita numerosi studi di artisti.Sì, 'Niederschöneweide-Promenade' è sicuramente uno dei miei posti preferiti in questo quartiere.
Ivana di Schöneweide. Tra le altre cose, fa parte di "Die lebendige Kiezbibliothek": https://lebendige-kiezbibliothek.de/
Foto: Tamerlan Bibulatov
---
About the author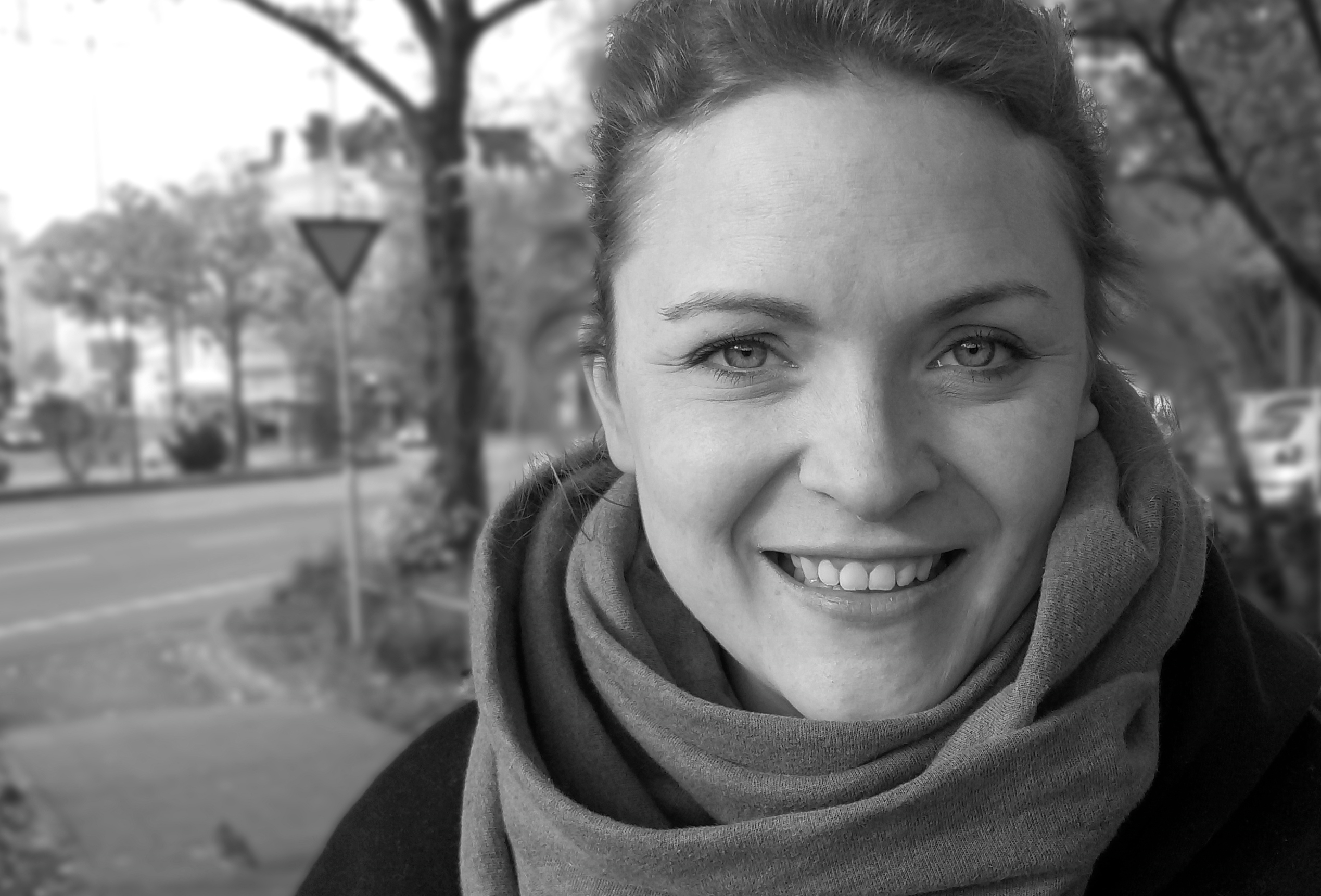 Katha
Katha koordiniert InteraXion, Willkommensbüro und Wohnraumberatung für Menschen mit Migrations- und Fluchterfahrung in Treptow-Köpenick. Sie begleitet RawafedZusammenfluss von hauptamtlicher Seite. Journalistische Erfahrung konnte sie durch verschiedene Projekte der Jugendpresse und dem Studierendenmagazin UnAufgefordert sammeln. Wenn sie nicht nach neuen Geschichten sucht, tummelt sie sich in Boulderhallen.

Katha coordinates InteraXion, the welcome office for migrants* and refugees in Treptow-Köpenick and accompanies RawafedZusammenfluss through her work. She gained journalistic experience through various youth press projects and the student magazine UnAufgefordert. When she is not looking for new stories, she spends her time in bouldering halls.