Details

Category:

Written by

Nergis

Hits:

120
José Carlos originally from Guatemala, has lived in Germany for 10 years and for 9 years in Berlin Treptow-Köpenick!
According to the Maya calendar, water is his element. The water gives him the feeling of "freedom", it calms him and often helps him to order his thoughts. All his favourite places in Tre-Kö are on the water, whether it is the riverbank with its cafés or the carp pond in Treptower Park. In the evening he also likes to go to the Isle of Youth with its open-air cinema. "I feel comfortable here and don't want to be afraid, I have lived and worked here for 9 years, Treptow is now my home." When asked why he should be afraid, he tells me that it has already happened to him to be in a place surrounded by people who gave him the feeling that he does not belong to Treptow-Köpenick. But he belongs here.
He is part of this city, this society. Like many others. "There are parts of this city in which people with a migration background live together, but the multicultural scene is not visible, whether it is because of fear, shyness or whatever. I would like to help change this, because we are here, we live here and we want to integrate." However, for José Carlos, integrating doesn't mean giving up his identity. For him, integrating means making changes that are necessary, such as learning the language, learning the meaning and differences of concrete aspects like punctuality here in Germany and punctuality in Latin America, etc. He likes to talk about his culture, and somehow it works quite well. He often takes the time, which many people unfortunately lack here, to exchange ideas with other people in the district, for example in the bakery, in the pharmacy, library or just to talk on the street with those who want to know more, who are curious and open.
"I would like to bring together people with migration/flight experience with local inhabitants and help them to overcome their fear and shyness, to integrate better and possibly also faster. For this I am engaged both professionally and voluntarily."
Recently he founded the association ARTivisten e.V. together with other people, most of whom are artists:innen with migration and flight experience. "It was a lot of work, but we are still strongly motivated. With this non-profit association, we would like to support all creative ideas that bring about a positive change in society, create a space for intercultural encounters, organize cultural evenings and generally promote tolerance and better integration with the help of art and culture. In particular, we are committed to equal treatment, integration of migrants and refugees and against poverty, exclusion, discrimination and racism.
"Treptow is very beautiful, very colorful and that should be visible and encouraged."
---
About the author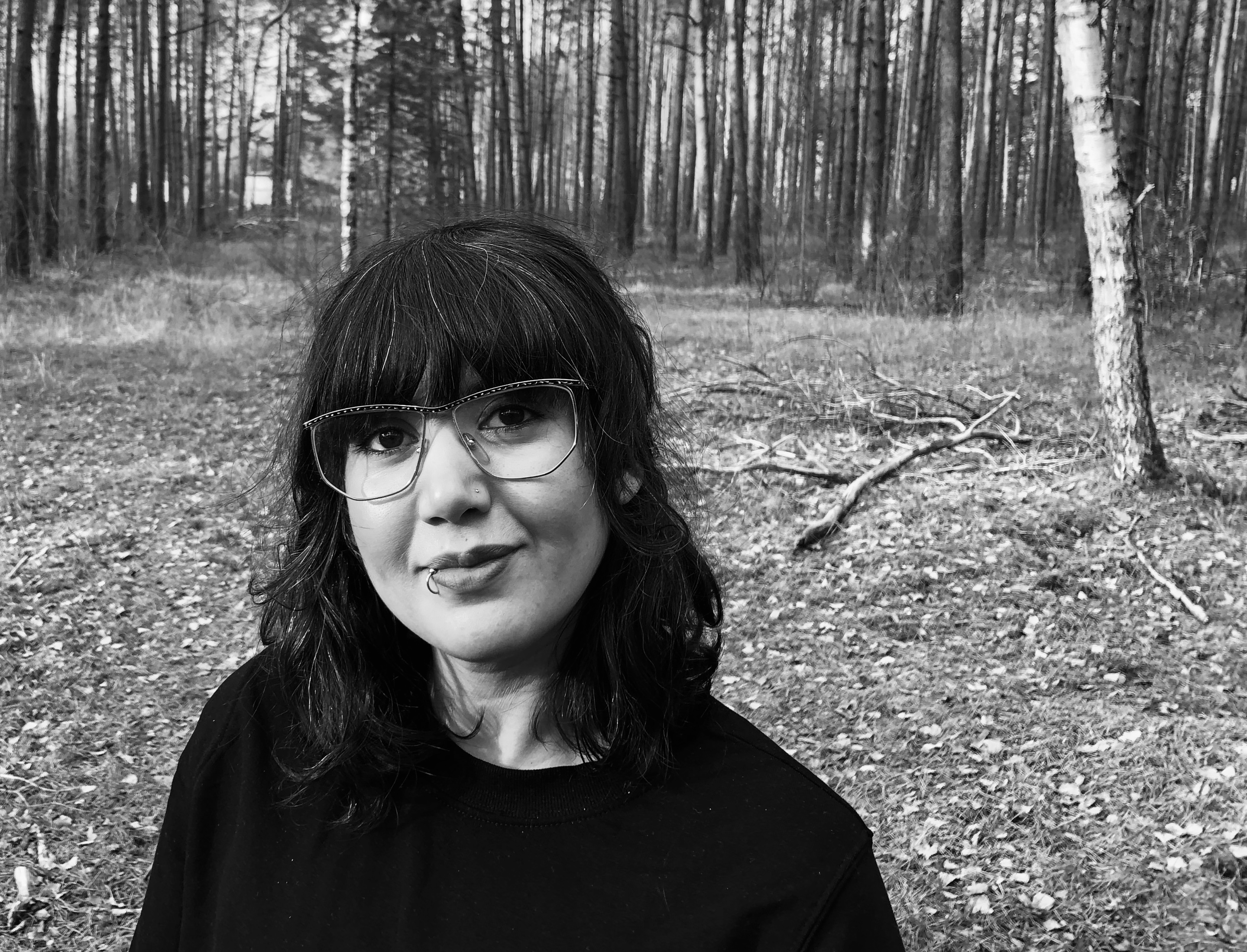 Nergis
Nergis, Publizistin und Kommunikationswissenschaftlerin aus Wien, ist seit 2020 die neue Kollegin im Willkommensbüro InteraXion und unterstützt darüber RawafedZusammenfluss. Sie sucht nach euren Geschichten - 52 Kurzportraits sollen es insgesamt werden. Schreibt ihr: n.ceylan@offensiv91.de

Nergis, expert in communications from Vienna, is the new colleague in the welcome office InteraXion and supports RawafedZusammenfluss. She is looking for your stories - 52 short portraits in total. Write to her: n.ceylan@offensiv91.de